Meet Your Beeks
Although it is true that many of you visiting this site are close family and personal friends of ours, we realize that the greatest amount of traffic that has been pulsing through here is actually comprised of people that have no clue who we actually are apart from the disjointed scrawlings that we have been haphazardly flinging onto the site in these recent weeks. While it is true that Rob and myself cannot divulge too much information about our convoluted and mysterious alter egos without jeopardizing the safety of all of you, we have decided nonetheless to afford the curious a small peek into our respective lives. We hope you enjoy.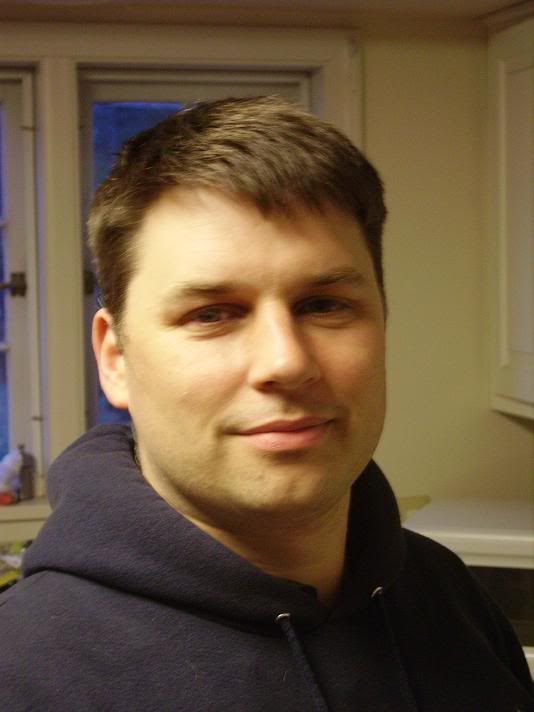 Rob

was born in Burlington, Vermont and spent his childhood playing Dungeons and Dragons. He graduated from Holderness School in Plymouth, NH where he played varsity football and prep lacrosse, but was very interested in drama and had a leading role in many of the school plays. He attended Middlebury College and pledged DKE and was a member of the Dissipated 8, an a cappella singing group.
After graduating from Middlebury, Rob traveled to Thailand where he studied at Wat Pra Nanchut in Ubon Rathathani. While there Rob traveled into the Mekong River Basin visiting several Cave Monasteries. Following his journeys in Thailand, he traveled to Bali, Indonesia where he studied the Hindu/Buddhist cultures that formed the basis of his undergraduate thesis on religion and its impact on trade and economics. After touring Europe, Rob returned home and enrolled at the Yale Divinity School. After a semester there, he realized that the priesthood was not for him, and secured a position in Quito, Ecuador at Colegio Americano as teacher in their International Baccalaureate Program. After two years there, he returned home, studied at the University of Chicago before teaching at Champlain College.
During his time in Ecuador, Rob met Leah Mital and they were later married in New Mexico. Together they approached Bob [Skiff, his father] with the idea of starting a private school. Following several years of considerable planning, the school opened in the fall of 1996 with 35 students. At school he can be found reading some obscure book on philosophy, trading computer gaming tips with students, working on developing his understanding of System
Dynamics or taking care of his sons Austin and Anjay.
The Skiffs relaxing at home.
Michael

is a dirty graduate student studying animal learning at the
University
of
Vermont
. On more days than not, he can be found slaving away in the dank, desolate recesses of upper John Dewey Hall - training rats to press bars in the wee hours of the morning so that he can ultimately use the animals to take over the world when his time comes.

In spring of 2005, Michael graduated from
Furman
University
with a bachelor's degree in Psychology. In the summer of 2004, Michael conducted a number of experiments in which he looked at how honeybees learn olfactory associations, and how the bees employ instrumental behavior in the presence of particular odor cues. It was at this time that the beekeeping professor that he was working with indoctrinated Michael into the world of beekeeping, and set him up with his first couple of hives. He was immediately hooked.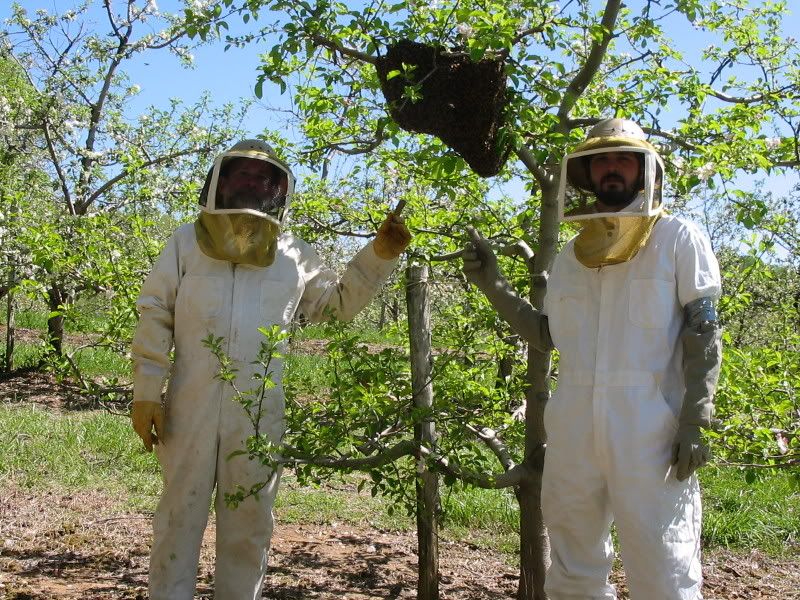 Michael's interests include animal behavior, mandolin, bluegrass music, snowboarding, beer, and of course, beekeeping. He lives with his golden retriever, Adeline, in an undisclosed bunker nestled deep beneath the frigid foothills of the Green Mountains.
We hope all of you will continue to check in us - we're the coolest guys on the net. Besides, what else are you going to look at, anyway?
Cheers,
Rob & Mike.